Contractor Vetting in Wildfire Rebuilds
Selecting a reliable general contractor is one of the most important steps in rebuilding.
By Taylor Miller, Assistant Project Specialist – OBA
Wildfires – A Fact of Life for the Western US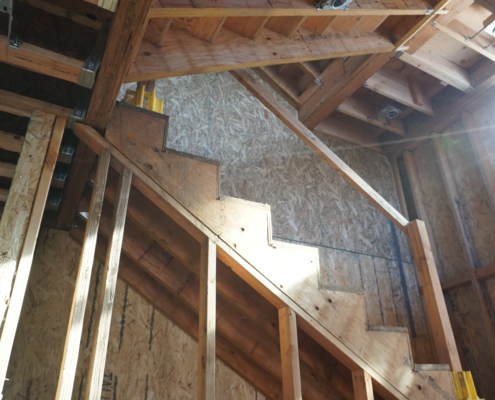 California homeowners have become exceedingly familiar with the threat of forest fires. As hundreds of thousands of acres burn each year the communities that lie in the path of the inferno pay the price. According to CAL Fire, 30,362 structures were either damaged or destroyed by wildfires in the last three years. Repairing or rebuilding your property after a fire is a long and cumbersome process. With a limited amount of contractors in any one area, the workforce is stretched thin every year. In some Northern California communities, homeowners are just now seeing their home construction finish from the fires that burned their home down three years ago in 2017. This desperate demand for contractors puts owners in a vulnerable position where they are more likely to hire a contractor without the proper verification of experience, insurance capabilities, licensing, subcontractor relationships, or project history. As a homeowner, when you get that giant insurance check for the reconstruction of your home, you have to be sure to do the proper vetting of your contractor before paying anyone. If you rush the process and hire an unqualified contractor, it will only be the beginning of your troubles. Recruiting a professional construction oversight service is the best way to ensure that your build is completed as planned and on time.
Contractor Horror Stories – Where did the Build Go Wrong?
Horror stories of this nature rise from the ashes in many areas across California each year. Contractors from all over the state flock to disaster stricken areas to mass market their company to families who have been displaced and hardly have any other options. Contractors promise that they can build your house cheaper than the local competitors and that it will be done in plenty of time before your insurance company stops paying your alternative housing expenses. For some contractors, this may be true. Some may be able to deliver on everything they are promising you, however there are always a few who just bite off more than they can chew. Very rarely will a contractor have the intention of preying on the vulnerability of fire victims and delaying your build. Regardless of intention, every year a couple general contractor companies are hired to build an amount of homes that they simply are not equipped to build. This is why it is always important to request a history of project completion and any prior or current legal actions taken against the contractor.
Lower Prices = Lower Quality and Reliability
In 2017 Sonoma County California experienced the worst fire of the decade in the Tubbs Fire. It destroyed over 5,600 structures and burned over 36,807 acres. Contractors flocked to the area from the central valley and other states with good intentions of assisting the heavily burdened community, and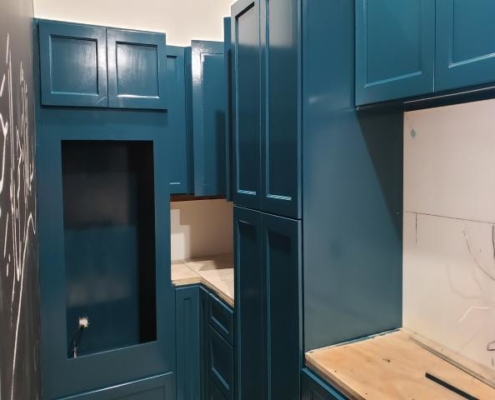 offering lower prices than local contractors. These lower prices were made possible due to the cheaper labor hired from the less expensive markets of the central valley. Displacing these workers from their families for 4-5 days at a time proved to be too taxing on the labor force. Those who did not require more frequent trips back home were also being scalped by other general contractors in the area who would pay them considerably better. These are just some of the issues that these unsuspecting general contractors were forced to deal with and unfortunately, the fire victims who hired them were the ones who paid the price. A dwindling workforce delayed many builds and eventually homeowners became fed up with the lack of progress seen at their property and began cancelling contracts. Frustrated and now even more desperate, these homeowners are back at square one but now with less trust in the general contractor market and less funds in their pockets. This is why we suggest seeking out professional oversight services not only for the contractor vetting portion of the process, but the entire build.
Professional Oversight Saves Time and Money
Fire rebuilds have become commonplace in areas like Sonoma County each year. For homeowners who need a rebuild done effectively and on time, hiring a reliable and experienced contractor is the difference between 4 months in a hotel and upwards of a year in a hotel. However, vetting a contractor is a process that requires industry knowledge that can only be accumulated via years of direct working relationships with contractors. We at OBA have been providing construction oversight services for the past 20 years and are seasoned veterans when it comes to vetting general contractors as well as the rest of the construction process. Our involvement in a project will ensure that the contractor is building on schedule and as planned. Rebuilding your home after a fire is a long and emotional process, so make sure you are protecting yourself and your investment by hiring competent project oversight so that you can build with confidence.